Paper packaging suppliers that deliver more than standard products
No more loss of quality
You wish to transport and store your products without loss of quality. That is why you opt for a certain paper grade. You need sheets, rolls or bags. And you would like to receive them unprinted, or (custom) printed.
Sometimes you can make do with standardised products, but often, you wish to tailor them. Perhaps in order to prolong shelf life, increase safety during transportation or optimise shelf appearance. Because the worst that can happen, is loss of product quality.
"Samsun is reliable, fast and incredibly flexible"
We are here to help you out. At our production site, we have enormous supplies of every paper grade, weight and size imaginable. And that is how we stand out. We have 5 flexo printers and various winders and slitters, including one of the largest paper slicing machines in the Netherlands. All of it at your disposal, regardless of the quantity you need.
The result: long-lasting collaborations with happy clients. we take great pride in.
Samsun is one of the leading paper packaging suppliers in Europe, and a principle one in Dutch floriculture. Read how we service the following sectors:
Sustainability: we build a paper world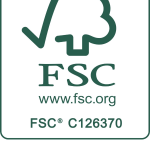 We work with recycled paper, made of pure pulp. Furthermore, Samsun BV. is FSC-certified. This ensures that we use paper made of wood that comes from forests, protected by the Forest Stewardship Council. This is important to us. We build a paper world. By choosing recycled and FSC-certified paper, we contribute to the environment.
The story behind Samsun: one of the most innovative paper packaging suppliers
Samsun is highly innovative. We like to help our clients out. Mr. Kani Soylu started the company in 1989, processing paper and plastics. Determined to grow his business, he worked 15 hours a day, 7 days a week. And his hard work paid off: over the years, Samsun has become one of the most trusted paper packaging suppliers in the Netherlands, if not in Europe.
Today, we are an established company, proud to be serving our customers.
The name Samsun
Mr. Soylu is proud of his roots. That is why he named his company after the city he was born in: Samsun. Located on the borders of the Black Sea, this big city is considered to be one of Turkey's 'economic growth cities'. Samsun the company shares that ambition!
Contact us
Would you like to know how we can be of service to you? Feel free to contact us at any time..
Samsun is one of Europe's leading paper packaging suppliers. Are you a distributor or wholesaler, looking for a supplier…:
Of bulk quantities of paper grades, weights and sizes
That can deliver fast, due to in-house production
That offers multiple products, such as rolls, sheets and bags
That offers both standardised and tailored products
Impression of our company